If anyone, I know a bad morning when I wake up to one. Nothing in particular has to have happened, I guess I am just not a super happy morning person.
So I try and get myself on track, usually by making me a fabulous breakfast
(and a coffee😉).
Of course the egg is one of the most brilliant breakfast foods ever, and I cannot imagine life without it.
This morning I opted for an omelette. I beat two eggs, chili flakes (1/2tsp) and curry powder (1tsp) until mixed well, and poured the egg mixture into a heated butter-sprayed skillet. With the pan on medium to low fire, I added a handful of spinach leaves and generous shavings of Parmesan on top of the eggs. Just before folding I added a few slices of avocado. Just after folding, a bit of freshly ground black pepper and some Heinz ketchup.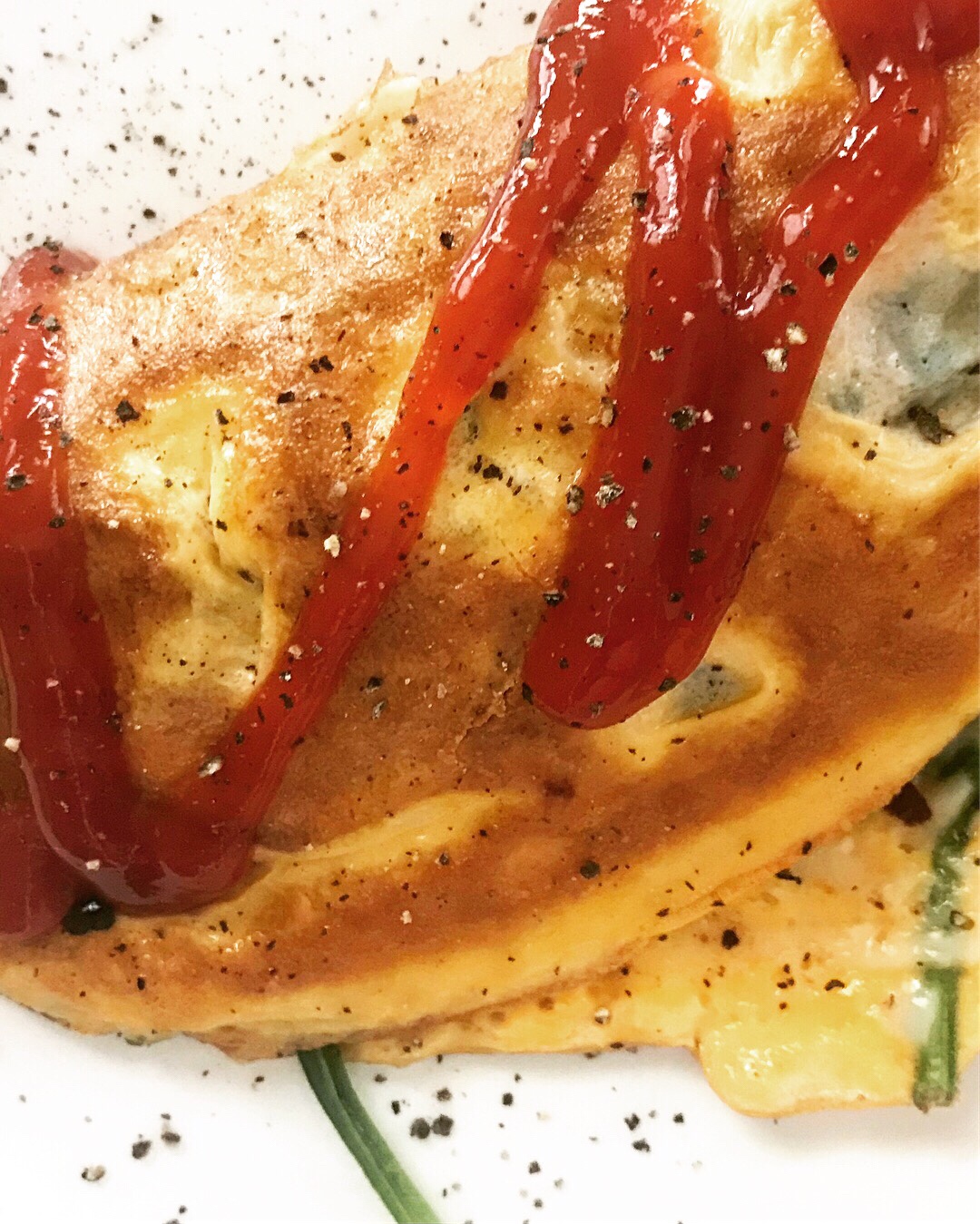 My day got better instantly! ❤